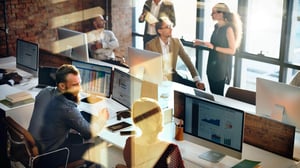 ABOUT US
WE ARE FLOWW DIGITAL - YOUR MARKETING PARTNER
Floww Digital is a HubSpot Certified inbound marketing agency for fast-growing brands with big ambitions. Brands who want to run integrated marketing campaigns that consider every step of the customer journey. Brands that want to dominate the competition. Brands that want want to exceed their growth ambitions.
Floww Digital work with clients in the UK, US and Europe specialising in revenue-focused design inbound campaigns that drive traffic to websites designed to maximise conversion. Floww Digital delivers consultancy, design, development and traffic campaigns working closely with clients to understand their market, and their customers so they can support their growth ambitions.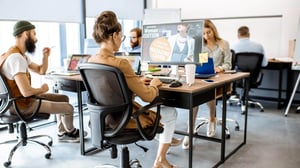 WHAT'S IT LIKE TO WORK WITH FLOWW DIGITAL?
Let's be honest. We're not going to say anything negative here. Well... would you? Until you start working with an agency partner it's difficult to really know what they're like to work with. Sure you'll get some idea on those initial calls and from the proposal but until it's backs against the wall to hit that target or meet that deadline you never really know. We've outlined below some core values and words that our clients use to describe us. We hope that gives you a flavour of what it's like to work with Floww Digital.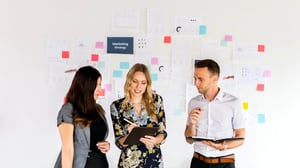 TOUCH
80/20 Rule
80/20 Rule
Your time and budget won't be wasted on things that simply don't matter. Together we'll focus on the 20% of activities that deliver 80% of the results and move the needle beyond your revenue goals. More on the 80/20 rule here.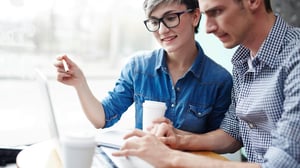 TOUCH
Authenticity
Authenticity
You deserve the information you need to hear, not just what's easy to hear. With Floww Digital you'll always know where you stand, and you'll hear us talk in plain English not ever-changing marketing jargon.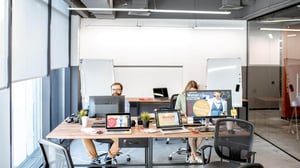 TOUCH
Partnership
Partnership
You don't need a marketing agency; you need a marketing partner. Imagine an extension of your team you can rely on and have an open conversation with and trust like they were your colleague. Like any important relationship, a true partnership takes hard work, honesty, and dedication and that's what you get with Floww Digital.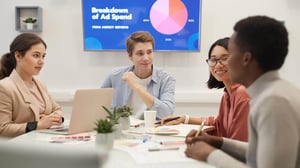 TOUCH
Personal
Personal
There's nothing worse than being passed around departments or working with a partner that has a revolving door of staff coming and going. At Floww Digital you'll work with a dedicated team with one main point of contact. You'll also be in regular contact with the company founder to ensure you get the service you expect.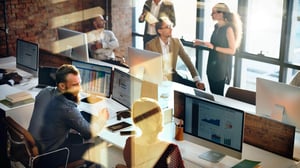 TOUCH
Professional
Professional
Clients often describe us as professional. When we asked them to expand they told us, "you do what you say you're going to do when you say you're going to do it". While we're professional we make sure to have a few laughs along the way.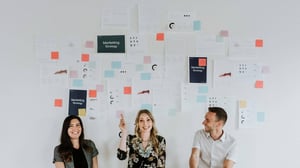 TOUCH
Approachable
Approachable
There's no question too silly and no subject we can't cover. There are no awkward silences or elephants in the room. You'll have a true partner with Floww Digital and a team you feel comfortable being open around.
OUR BUSINESS PARTNERS
Working in partnership with leading marketing platforms to help your business grow better.
Client Testimonials
WHAT OUR CLIENTS SAY ABOUT US
The testimonials of marketing, sales and business leaders we've partnered with to meet their ambitious growth plans through bespoke inbound marketing campaigns.
Buying digital marketing services is a minefield in which it's so easy to part with budget and be left disappointed with the engagement and forever scarred and sceptical about the true efficacy of the discipline. If this sounds like you, talk to Floww.
Andrew and his team are extremely highly skilled. I've worked on a number of successful projects with them and never had them tell me something isn't possible.
More important to me though is that they are extremely results-focused. Floww is flourishing as a business specifically because the team's sole priority is to help their clients grow.
To that end, they understand the value of keeping everything straightforward and simple. They talk to me like marketers and business people, not like digital 'rock stars'. The confidence and perspective they instil is invaluable to me and my clients. I'd recommend Floww to anyone requiring a digital partner.
Andrew and his team did a fantastic job driving quality leads to us through the LinkedIn campaign they ran for us. The leads came from customer types we hadn't thought of as well as those we had and that was down to the quality of the work Floww Digital delivered for us.
I highly recommend the team at Floww Digital. They are professional, knowledgable and passionate about what they do. A high quality of work produced within tight timelines.
I can recommend Floww Digital as a reliable and knowledgeable marketing partner. They are very efficient in understanding customer needs and providing optimised tailored solutions. We look forward to working together more in the future.
Floww Digital provided us with fantastic customer service, quick turn around times and on going support for our new company website. Andrew and the team have be excellent!
As a business owner, it can be a daunting task trying to find the right company to update your website. Floww Digital made it seamless and so pleased with the end results. Happy to recommend
Fantastic service from Floww Digital. My friend had recommended getting in touch with Andrew at Floww Digital and I'm glad I did. He explained the process very clearly and his work is fantastic. Very pleased overall with the service. Thanks Andrew!
Floww Digital was recommended to me by a friend who had a website designed by them . We had Andy design one for us also and it was top notch !!! Perfect service all round - Integral Collection Ltd
I would highly recommend using Floww Digital for any digital marketing requirements. I was very impressed by the full range of marketing services offered.. Andrew and his team were very responsive and had a personalised and very professional approach to their business.
Great digital marketing company, I have seen a massive increase in inbound enquiries since employing their services.
Could not recommend Floww Digital enough. What they have delivered for my business has been immense. They have become an integral part of my business' growth over the past 2 years. Simple they deliver what is promised
OUR OFFICE
Headquarters, Glasgow
11th Floor, Savoy Tower, 77 Renfrew Street, Glasgow, G2 3BZ
FLOWW DIGITAL
OUR STORY SO FAR
2016 - COMPANY LAUNCH

Frustrated by his own experiences as a client working with marketing agencies in 2016 Andrew Logan founded Floww Digital with a goal to build a customer-centric agency that actually served the needs of its clients.

"I always found agencies never really took the time to understand us as a business. I think that's where they went wrong.

It felt like we were on a conveyor belt and their model was to churn and burn moving on to the next account as quickly as possible.

They didn't take the time to research our market properly before engaging with us and because of that they often under-delivered.

I was sick of working with agencies that didn't care and I knew others felt the same so I started one that did. (care) - Andrew Logan - Founder, Floww Digital

2017 - GLASGOW OFFICE OPENS

"I remember standing outside this massive building in the rain waiting to meet the manager to give me a tour. I was terrified of taking the leap and making that commitment to set up an office. I was more terrified of my wife who had given me strict orders to get business and paperwork that comes with out of the living room. Clockwise Offices in Glasgow has been our home since 2017 and represents the first steps on our journey to date. - Andrew Logan - Founder, Floww Digital

2018 - HUBSPOT PARTNERSHIP

HubSpot is a must for any organisation looking to grow and manage their leads and customers better. HubSpot's CRM software empowers your customer support, sales, and marketing with easy-to-use features. HubSpot helps manage your pipeline, log sales activity & store contact data. All in one place.

"Having been a HubSpot user since mid-2000 it was a proud moment to become a partner agency. " Andrew Logan - Founder, Floww Digital

2021 - META (FACEBOOK) PARTNERSHIP

Working with a Meta (Facebook) Business Partner you know that your ad account is optimised for performance. Meta Business Partners have access to tools and resources to help optimised accounts for performance and deliver for their clients.

"Facebook has been a key partner since the launch of Floww Digital. When it comes to lead generation Facebook and Instagram have always been top-performing channels for our clients and ourselves. When the Meta Business Partner Programme was launched I was delighted we met the criteria to become part of it. - Andrew Logan

THE FUTURE

If recent years have taught us anything it's not to second guess what the future holds. All we know is that we'll enter the next phase of growth with our client and business partner maintaining our core values. Passion for growth. Revenue focused.
GET IN TOUCH
ENOUGH ABOUT US. LET'S HEAR ABOUT YOU.
Ready to start your inbound marketing journey? Got questions about how we can help build campaigns that blow away your targets and embarrass your competition? Leave your details below and an inbound specialist will call you back faster than Amazon Prime delivering that birthday present you forgot to order.