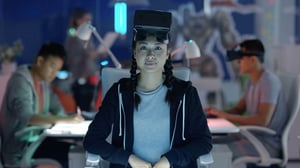 DIGITAL MARKETING AGENCY SERVICES
Introducing Floww Digital growth solutions. A suite of revenue-focused digital marketing services at your disposal to support your growth ambitions.
WE ARE FLOWW DIGITAL - YOUR MARKETING PARTNER
We know that likes and shares don't pay the rent, leads that turn into customers are what makes revenue Floww.
That's where our focus is found – on the marketing activities that drive revenue.
We're not your run-of-the-mill do-it-all kind of agency. We make leads floww. And we do it damn well.
Below, you'll learn more about the solutions we deliver to blow your revenue targets away.
Inbound Lead Generation
Your Roadmap To Success
Lead Generation is our speciality, and our process starts with you and your ideal clients. At Floww Digital we will take the time to get to know your business, tailoring a marketing strategy to your specific needs. Anyone can find your next customer, we work smarter to make sure it's also right customer. We'll also work with your sales team and ensure those leads turn into paying customers who can't wait to tell their peers about you.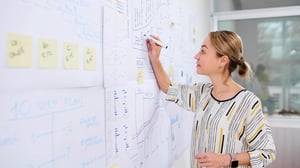 Paid Social Campaigns
ENGAGE. CONVERT. GROW.
With a suite of social tools at our disposal, our team creatives will work with you to develop an engaging, shareable paid social media strategy. Leveraging the latest technologies and best practices on multiple paid platforms, our ad experts will cover all bases to ensure you reach – and resonate with – your target audiences.
Comprehensive monitoring and reporting strategies allows us to react and adapt to the fast-moving world of social media, ensuring your brand stays front of mind, and keeping those leads and sales coming.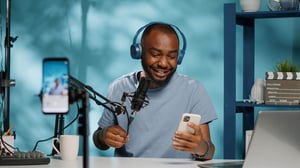 HubSpot Implementation & Onboarding
Your Roadmap To Success
Every business is different - and there's no such thing as a one size fits all approach when it comes to CRM (Customer Relationship Management) Ensure your business is customer centric with HubSpot's powerful CRM tools. Get technical and strategic guidance on setting up and implementing HubSpot to grow traffic, convert leads, plus actionable advice to help you achieve your sales and marketing goals. Get your website set up and integrated with the HubSpot CMS, and gain confidence in how to optimize your site, manage data, and improve your content strategy.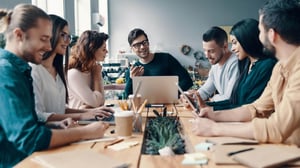 WEB DESIGN
WEBSITES THAT CONVERT
Your website is at the heart of your digital success. A well designed website builds trust in you and your brand which is what encourages people to do business with you. Most businesses now have a website but sadly most websites are not designed with with an objective in mind and too often we hear business owners unhappy with the results produced by their website. That's where we can help. If you're looking for a lead generation website or an e-commerce machine we can develop a website designed to achieve your goals.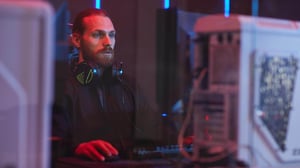 Search Engine Marketing
SUCCEED IN SEARCH
Every day your ideal clients are searching for a business like yours. If your website isn't optimised for search they'll be finding your competitors instead. We use best in class technology combined with decades of experience to implement paid and organic search campaigns that make sure your website gets found when buyers are searching for profitable keywords.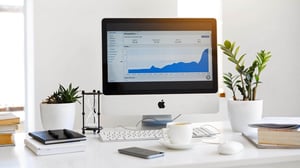 What to expect when you work with Floww Digital
YOUR INBOUND JOURNEY
There are six steps involved in your inbound journey. Each step is carefully designed and refined with each rollout. This six-step process will help align your business goals to your marketing performance and maximise the efficiency and profitability of your inbound marketing campaigns.
1
DISCOVERY CALL
The first step in your inbound journey is the discovery call. 15-30 minutes with an inbound specialist during which we answer your questions and learn more about your business, market and growth ambitions. If we agree we're the right fit and we're confident we can support your growth ambitions our strategists will get to work on a proposal.
2
PROPOSAL PRESENTATION
Based on your discovery call our team will work on a proposal tailored to your business goals. Your proposal will contain the solutions, timescales and budget required to exceed your growth ambitions giving you all the information you need to make a decision on how to progress.
3
STRATEGY & PLANNING
Work begins with an onboarding workshop that typically lasts a few hours. During the workshop, we take a deep dive into your ideal clients, what makes them tick and why you're the perfect fit for them. Then we'll put together the perfect strategy to attract your ideal clients.
4
EXECUTION & PRODUCTION
Now it's time to take your marketing strategy and turn it into action. We'll take care of everything to bring your marketing goals and tactics to life. You'll receive a campaign deck for pre-approval before anything goes live to ensure you have complete control of your brand.
5
LAUNCH
Now your campaigns are planned, organised and approved it's time to launch your campaign. Grab your audiences' attention and persuade them to take action.
6
ANALYSE & OPTIMISE
Using industry-leading features in HubSpot's CRM software to monitor your marketing performance every step of your inbound campaigns will be tracked and optimised in real-time. You'll receive regular reports and have an open communication channel with your personal campaign manager ensuring optimal performance.
Client Testimonials
WHAT OUR CLIENTS SAY ABOUT US
The testimonials of marketing, sales and business leaders we've partnered with to meet their ambitious growth plans through bespoke inbound marketing campaigns.
Buying digital marketing services is a minefield in which it's so easy to part with budget and be left disappointed with the engagement and forever scarred and sceptical about the true efficacy of the discipline. If this sounds like you, talk to Floww.
Andrew and his team are extremely highly skilled. I've worked on a number of successful projects with them and never had them tell me something isn't possible.
More important to me though is that they are extremely results-focused. Floww is flourishing as a business specifically because the team's sole priority is to help their clients grow.
To that end, they understand the value of keeping everything straightforward and simple. They talk to me like marketers and business people, not like digital 'rock stars'. The confidence and perspective they instil is invaluable to me and my clients. I'd recommend Floww to anyone requiring a digital partner.
Andrew and his team did a fantastic job driving quality leads to us through the LinkedIn campaign they ran for us. The leads came from customer types we hadn't thought of as well as those we had and that was down to the quality of the work Floww Digital delivered for us.
I highly recommend the team at Floww Digital. They are professional, knowledgable and passionate about what they do. A high quality of work produced within tight timelines.
I can recommend Floww Digital as a reliable and knowledgeable marketing partner. They are very efficient in understanding customer needs and providing optimised tailored solutions. We look forward to working together more in the future.
Floww Digital provided us with fantastic customer service, quick turn around times and on going support for our new company website. Andrew and the team have be excellent!
As a business owner, it can be a daunting task trying to find the right company to update your website. Floww Digital made it seamless and so pleased with the end results. Happy to recommend
Fantastic service from Floww Digital. My friend had recommended getting in touch with Andrew at Floww Digital and I'm glad I did. He explained the process very clearly and his work is fantastic. Very pleased overall with the service. Thanks Andrew!
Floww Digital was recommended to me by a friend who had a website designed by them . We had Andy design one for us also and it was top notch !!! Perfect service all round - Integral Collection Ltd
I would highly recommend using Floww Digital for any digital marketing requirements. I was very impressed by the full range of marketing services offered.. Andrew and his team were very responsive and had a personalised and very professional approach to their business.
Great digital marketing company, I have seen a massive increase in inbound enquiries since employing their services.
Could not recommend Floww Digital enough. What they have delivered for my business has been immense. They have become an integral part of my business' growth over the past 2 years. Simple they deliver what is promised
Get In Touch
YOUR MARKETING PARTNER IS HERE TO HELP
Want to get in touch? We'd love to hear from you. Our team of digital marketers are standing by to help. Fill in the form opposite and we'll get back to you faster than Amazon Prime's next day delivery. Got a burning question that can't wait? Call us on 0330 175 7080