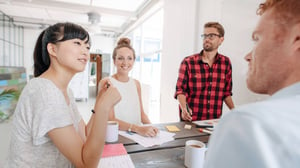 FLOWWWWWW INTO HUBSPOT
Increase leads, accelerate sales, organise your contacts, or better serve your customers, HubSpot is the solution to help your business grow
HubSpot Agency Partner
LOOKING TO MANAGE LEADS BETTER?
With HubSpot you will increase leads, accelerate sales, organise your contacts, and better serve your customers, HubSpot has a solution to help your business grow better. If you're on HubSpot, we can help you make the most of your HubSpot portal and you should take advantage of our FREE HubSpot portal audit
(and if you're not, read on – because Hubspot is kind of a big deal).
SO, YOU'RE NOT ON HUBSPOT?
Well, you should be. Here's why… 68,800 customers in over 100 customers over more than 100 countries trust in HubSpot to win leads and serve their customers. HubSpot might be a piece of sophisticated technology, but it is ALL about making business more human. HubSpot is marketing, sales, and service software that supports your growth – these three HubSpot platforms can be used separately, but they're more powerful together, with a CRM system linking them all up at the centre. Here's what you need to know about each…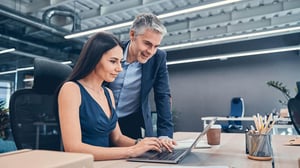 HubSpot Sales Hub
HUBSPOT FOR SALES LEADERS
Are you sick and tired of wasting your Sunday nights manually typing sales reports for your Monday management meeting? Frustrated at presenting your forecast to the board only to find out later the pipeline is 3 weeks out of date...
If this sounds familiar we've got good news for you... HubSpot will change the way you work forever.
Say goodbye to Excel and manual reporting. Say hello to HubSpot. Manage your pipeline, log sales activity & store contact data. All in one place.
Everyone knows your CRM system is only as good as the data input. So why do so many CRM systems make it so difficult to input information?
HubSpot's user-friendly interface and app mean your team can easily update contacts, meetings and deals. It will even remind them to follow up as well as much, much more.
HubSpot's Sales Hub provides you with deeper insight and understanding into your prospects. You can set your most dreaded tasks to auto-pilot, and close more deals faster as a result.
If you're ready to change your Sunday routine from Excel and anxiety to HubSpot and chill then book a demo and find out how HubSpot will revolutionise the way you and your sales teamwork.
Features you'll love...
Email Tracking | Meeting Scheduling | Email Automation I Forecasts I Automated Reporting I Digital Proposals I Team Activity Reports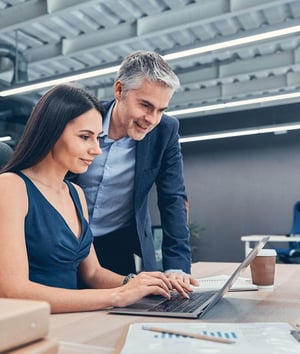 HubSpot Sales Hub
HUBSPOT FOR SALESPEOPLE
Are you wasting more time on admin than actually selling to your prospects? Finding yourself having to put your day on hold to pull together last-minute info to send your manager for their reports?
For sales teams, admin is the ultimate drain. With HubSpot that can be a thing of the past. No-one likes updating in their CRM but with HubSpot it's frictionless and user friendly. Yes, it's possible to love your sales CRM.
Sales Hub eliminates friction by bringing all your tools and data together on one easy-to-use, powerful CRM platform your whole team will love. Now you're freed up to focus on what really matters: your customers.
Features you'll love...
Email Tracking | Meeting Scheduling | Email Automation I Forecasts I Automated Reporting I Digital Proposals I Follow up Reminders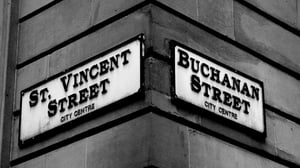 HubSpot Marketing Hub
HUBSPOT FOR MARKETING TEAMS
All your marketing tools and data — all under one roof. It's tough enough for modern marketers. Either you're juggling various point solutions, or you're stuck with tools that are powerful but impossible to use. This means scattered customer data, lacklustre marketing, and too much time spent fussing with software. But it doesn't have to be that way.
With Marketing Hub, all your marketing tools and data are on one easy-to-use, powerful platform. You'll save valuable time and get all the context you need to provide a personalised experience that attracts and converts the right customers at scale.
HubSpot's marketing software is there to help you take on the battle of increasing your website traffic, and once they've arrived, it also supports you in converting more visitors.
Features you'll love...
Lead Generation | Marketing Automation | Analytics I Attribution I Automated Reporting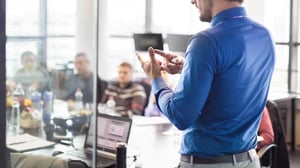 REASONS TO LOVE HUBSPOT
HubSpot is the CRM Platform Your Whole Business Will Love. Powerful tools that are simple to use and every you need to streamline your marketing, sales, content management, and customer service.
PIPELINE VISIBILITY
Get full visibility into your sales pipeline in real-time. Arm yourself with the information you need at a glance to drive your team towards their goals.
REPORTING DASHBOARDS
Answer important questions about sales and marketing performance by bringing all your data together in one place. Get full visibility into your customer journey from start to finish so you can forecast effectively and deliver exceptional results.
INSTANT QUOTES
Generate polished, branded quotes in seconds. Send quotes when your product is top of mind to close deals faster. Get notifications each time your prospect opens your quote so you can follow up at the right time, every time.
MEETINGS TOOL
Eliminate the painful back and forth of meeting scheduling. Share a link that gives prospects the power to choose a time that works for everyone — it'll automatically sync with your Google or Office 365 calendar.
SOCIAL MEDIA MANAGEMENT
Stop letting important interactions go unnoticed. Monitor and prioritise conversations, and publish to social networks with the same tool you use to create campaigns.
AD TRACKING & MANAGEMENT
Stop struggling to justify your ad spend. Manage Facebook, Instagram, LinkedIn, and Google ads right inside HubSpot, and track which ads are turning prospects into customers.
EMAIL MARKETING
Create mobile-optimiSed email campaigns that look professionally designed — all by yourself. Personalise content for each recipient, and run A/B tests to improve clickthrough rates.
MARKETING AUTOMATION
Save time and scale your efforts with workflows. Nurture and score leads, personalise email at scale, automate cross-functional operations, manage data in bulk, and more.
Client Testimonials
WHAT OUR CLIENTS SAY ABOUT US
The testimonials of marketing, sales and business leaders we've partnered with to meet their ambitious growth plans through bespoke inbound marketing campaigns.
Andrew and his team did a fantastic job driving quality leads to us through the LinkedIn campaign they ran for us. The leads came from customer types we hadn't thought of as well as those we had and that was down to the quality of the work Floww Digital delivered for us.
Buying digital marketing services is a minefield in which it's so easy to part with budget and be left disappointed with the engagement and forever scarred and sceptical about the true efficacy of the discipline. If this sounds like you, talk to Floww.
Andrew and his team are extremely highly skilled. I've worked on a number of successful projects with them and never had them tell me something isn't possible.
More important to me though is that they are extremely results-focused. Floww is flourishing as a business specifically because the team's sole priority is to help their clients grow.
To that end, they understand the value of keeping everything straightforward and simple. They talk to me like marketers and business people, not like digital 'rock stars'. The confidence and perspective they instil is invaluable to me and my clients. I'd recommend Floww to anyone requiring a digital partner.
I highly recommend the team at Floww Digital. They are professional, knowledgable and passionate about what they do. A high quality of work produced within tight timelines.
I can recommend Floww Digital as a reliable and knowledgeable marketing partner. They are very efficient in understanding customer needs and providing optimised tailored solutions. We look forward to working together more in the future.
Flow Digital provided us with fantastic customer service, quick turn around times and on going support for our new company website. Andrew and the team have be excellent!
As a business owner, it can be a daunting task trying to find the right company to update your website. Floww Digital made it seamless and so pleased with the end results. Happy to recommend
Fantastic service from Floww Digital. My friend had recommended getting in touch with Andrew at Floww Digital and I'm glad I did. He explained the process very clearly and his work is fantastic. Very pleased overall with the service. Thanks Andrew!
Floww Digital was recommended to me by a friend who had a website designed by them . We had Andy design one for us also and it was top notch !!! Perfect service all round - Integral Collection Ltd
I would highly recommend using Floww Digital for any digital marketing requirements. I was very impressed by the full range of marketing services offered.. Andrew and his team were very responsive and had a personalised and very professional approach to their business.
Great digital marketing company, I have seen a massive increase in inbound enquiries since employing their services.
Could not recommend Floww Digital enough. What they have delivered for my business has been immense. They have become an integral part of my business' growth over the past 2 years. Simple they deliver what is promised
READY TO GET STARTED?
With HubSpot's marketing, sales CRM, and customer service software, you can focus on generating leads and revenue and forget about managing a stack of scattered tools and wasting hours on admin and reports.
Are you ready to see how HubSpot can grow your traffic, convert leads, run full-scale marketing campaigns, and prove ROI?
Click the button below to book your live demo with a HubSpot Certified Specialist.